Commercial Real Estate Appraisals
In Southern California.
Capell Appraisal Services
ABOUT US
Capell Appraisal Services is a full-service appraisal company serving San Diego, Orange, Los Angeles, Imperial, Riverside, and San Bernardino counties.
Our clients include lenders, investors, developers, insurance companies, attorneys, brokers, accountants, and consumers. Our local and regional market expertise, combined with valuation skills in multidisciplinary fields sets us apart from our competitors.
We offer an array of commercial appraisal, valuation, and consulting services, and provide unbiased, timely, and accurate appraisal reports.
The reports at Capell Appraisal Services are tailored to address the circumstances of unique assignments, as well as the needs of our clients. A variety of development and reporting options are available for most assignments. Regardless of the type of format used, our services are performed in accordance with the Uniform Standards of Professional Appraisal Practice (USPAP), as well as the Appraisal Institute's Code of Professional Ethics and Standards of Professional Appraisal Practice. We apply trusted appraisal principles and procedures and thorough due diligence in conjunction with state-of-the-art technology and resources.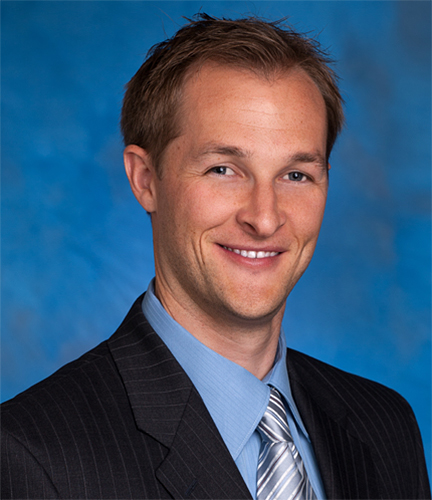 GEOFFREY W. CAPELL, MAI
Owner, Certified General Appraiser
---
Jeff Capell has been engaged in the real estate appraisal profession since 2003. Prior to starting his own company and becoming an independent fee appraiser in 2013, he spent three years as a Senior Appraiser with CBRE. Between 2009 and 2011, he worked as a senior consultant appraiser at Valuation & Information Group specializing multi-family and health care related appraisals nationwide. From 2003-2009, he worked for Lea Associates, Inc. specializing in office, multi-family residential, commercial and industrial properties throughout Southern California. Jeff received his Appraisal Institute MAI Designation in 2016.
Professional Licenses & Education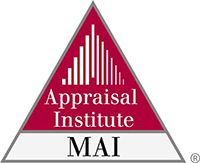 Appraisal Institute MAI Designation
The MAI designation signifies that the appraiser is affiliated with the Appraisal Institute, a global organization for real estate appraisers, and the leading appraisal association in the U.S. The MAI has long been recognized by courts of law, government agencies, financial institutions and investors as a mark of excellence in the field of real estate valuation and analysis.
MAIs can provide a wide range of services for all types of real property such as commercial, industrial, agricultural, residential, and vacant land. They have achieved the necessary education and experience to not only provide accurate appraisals, but to also advise clients on real estate investment decisions.
To become an MAI, the appraiser must possess an undergraduate degree from an accredited four-year university. They must also meet rigorous continuing education requirements in order to provide valuations that reflect the latest developments in real property valuation.
MAI members are required to pass thirteen examinations encompassing 400 hours of classroom instruction. They must also pass a comprehensive two-day, four-part final examination covering everything in the Appraisal Institute's required examinations, current appraisal literature, and the Appraisal Institute's Bylaws and Regulations.
MAI's must provide proof of credit for 4,500 hours of specialized experience over at least a three-year period, and submit a thorough demonstration appraisal report that indicates the appraiser's high level of competence.
MAI Designated members must adhere to the Appraisal Institute code of professional ethics and standards of professional appraisal practice. The Appraisal Institute subjects MAIs to a peer review process to ensure enforcement of this code, and underscoring their commitment to sound and ethical professional practice.
PROPERTY PORTFOLIO

Retail Property Appraisal

Los Angeles County

Wild Orchid Restaurant

PROPERTY PORTFOLIO

Retail Property Appraisal

Burger King Restaurant

PROPERTY PORTFOLIO

Industrial Property Appraisal

PROPERTY PORTFOLIO

Office Property Appraisal

San Diego County

The San Diego Union Tribune

PROPERTY PORTFOLIO

Retail Property Appraisal

Taco Bell Restaurant

PROPERTY PORTFOLIO

Mixed-Use Property Appraisal

San Diego County

Digital Outpost Flex Building